Superhydrophobic penetrating sealer for concrete
Superhydrophobic penetrating sealer for concrete
Makes cleaning and maintenance of the floor very easy
Concria™ SHIELD  is a water based penetrating sealer and it provides maximal water repellent (hydrophobic) waterproofing and improve chemical resistance for concrete. Shield penetrates deep into capillaries, micro-cracks and pores without forming a sealed film.A reaction then takes place between salts and minerals to form a very hard calcium silicate hydride. This results in a crystalline structure that stops the transport of water but lets vapours pass through (diffusion). Because the protection is deeply seated, it is insensitive to external influences such as abrasion and impacts. Shield leaves no topical film on the surface and will wear away only if the substrate itself wears away.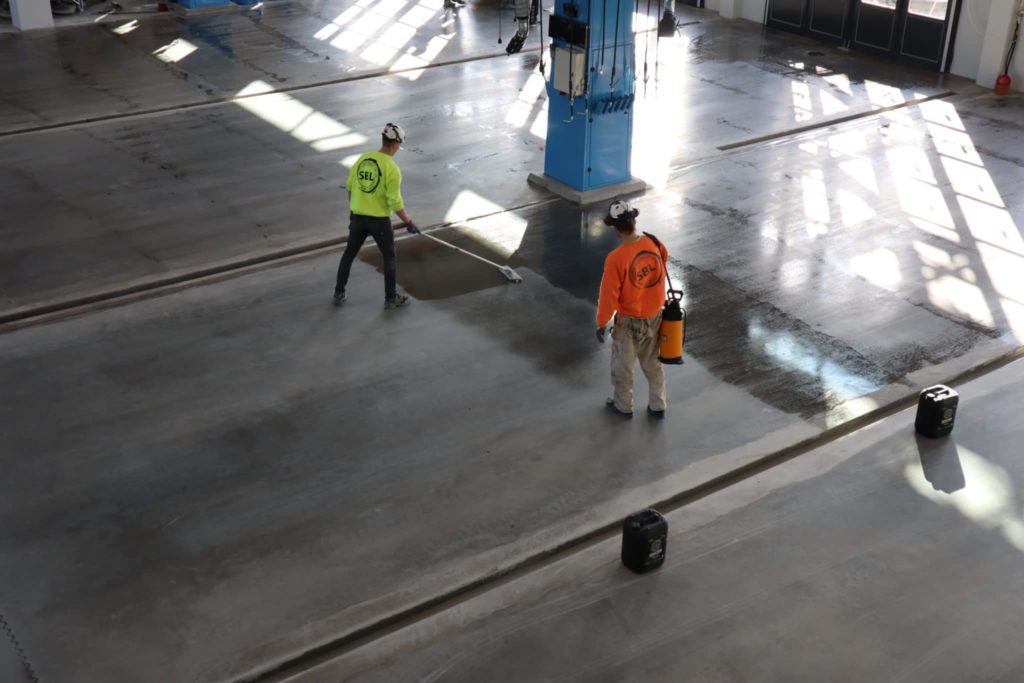 Take advantage of all that Concria™ Shield offers!
Superhydrophobic, seals and protects
Protect against freeze/thaw and de-icing salt
Will not yellow or change the look of the surface
Very good stain resistance
Makes cleaning and maintenance of the floor very easy
Take advantage of all that Concria™ Shield offers!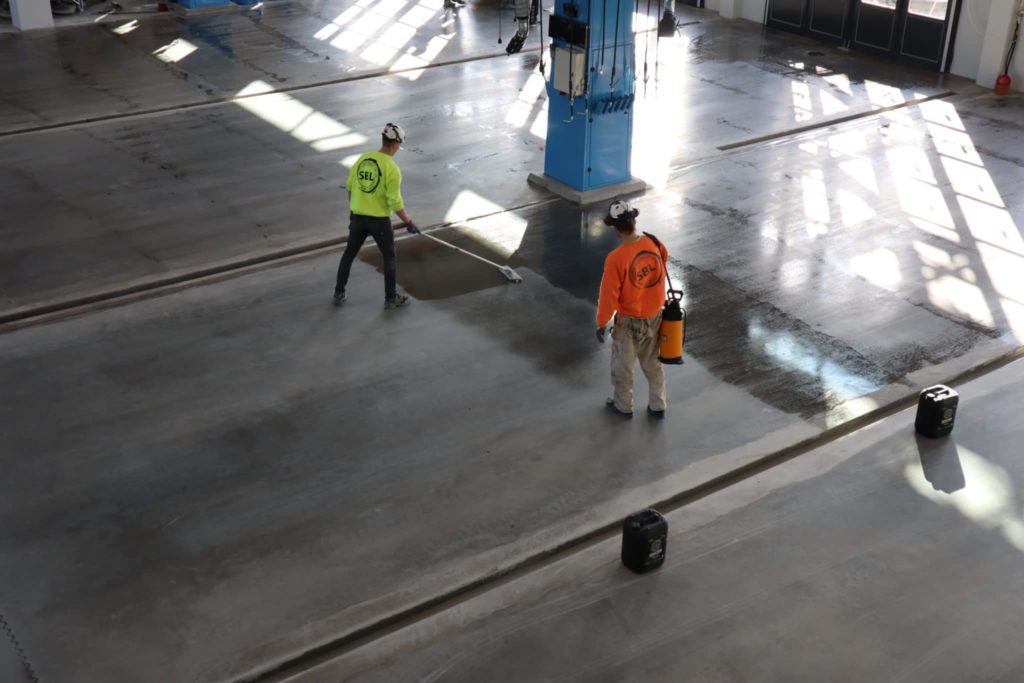 Superhydrophobic, seals and protects
Protect against freeze/thaw and de-icing salt
Will not yellow or change the look of the surface
Very good stain resistance
Makes cleaning and maintenance of the floor very easy
Concria™ SHIELD can be applied on concrete floors of
Shopping malls and supermarkets
Warehouses, distribution centers, manufacturing plants
Parking garages, airports hangars
Schools and universities
Medical facilities, office buildings, and many other
Shopping malls and supermarkets
Warehouses, distribution centers, manufacturing plants
Parking garages, airports hangars
Schools and universities
Medical facilities, office buildings, and many other
Concria™ SHIELD can be applied on concrete floors of
Improve the functionality, appearance and look of polished concrete
Improve the functionality, appearance and look of polished concrete
Superhydrophobic penetrating sealer for concrete